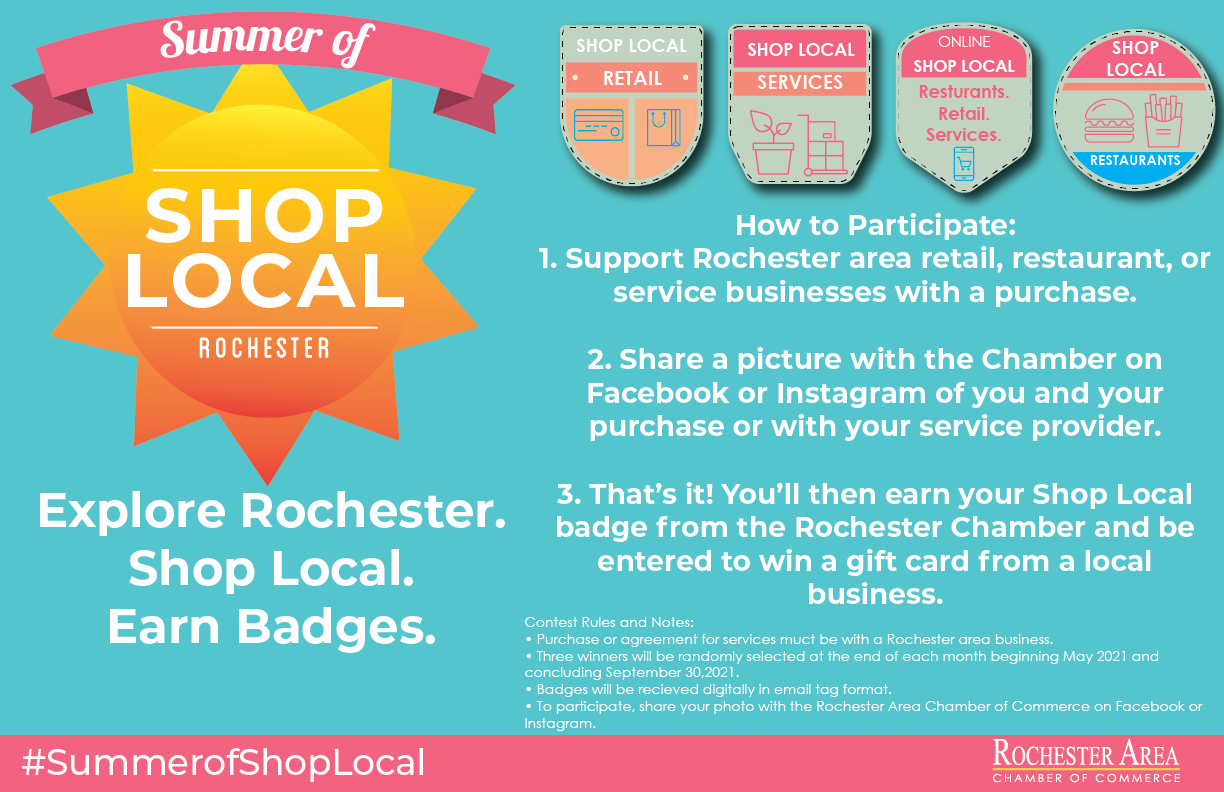 Now more than ever, it is important to shop local and support the small businesses which are the foundation of our community. One local purchase can make a big difference, and the Chamber is introducing a fun summer twist to encourage local consumers to support our small businesses.
The new program, "Summer of Shop Local", allows shoppers to earn a badge, just as you would at summer camp. In order to earn these badges, -- one for retail, one for service providers, one for online, and one for restaurants -- a participant will snap a photo from their favorite local business and share the photo with the Chamber through Facebook or Instagram. Once submitted, the shopper will automatically be entered in a random drawing to win a gift card from a local business. The shopper will also receive a digital, camp-style badge which they can then display (email signature, social media, etc.) to show their support of local businesses. If the shopper collects a retail, online, restaurant, and service badge all in one month, they will then receive a Shop Local Champion badge.
Thank you to all participants for shopping local and supporting our community!