RIBBON CUTTING CELEBRATIONS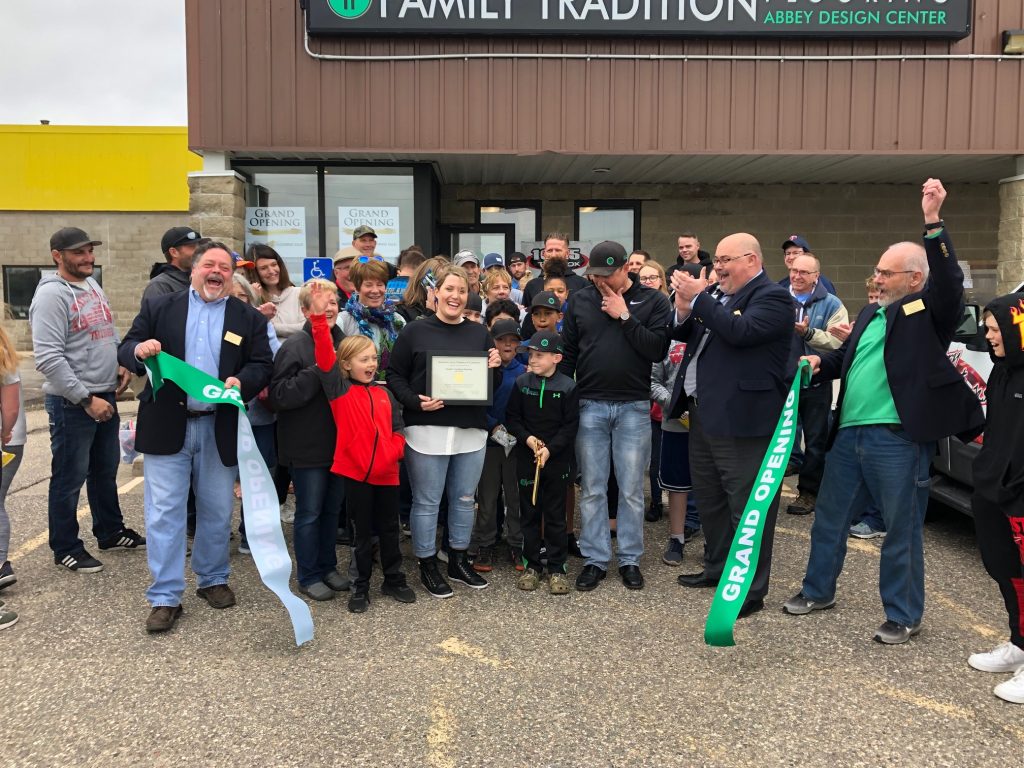 Benefits of a Ribbon Cutting
A Ribbon Cutting is a great way to celebrate a significant milestone in the life of a business; whether it be a grand opening, new ownership, new location, or anniversary. Each is a unique opportunity to share the story of your story. Ribbon Cuttings offer  you an opportunity to maximize your visibility and share your products and services with potential customers, partners, and the community at-large. The following are some benefits of the increased exposure a ribbon cutting provides:
Introduce Chamber members and general public to your business
Ribbon Cutting may be posted on Chamber's Event Calendar
Familiarize Chamber members and general public with your products/services & physical location
Begin curating a customer base & leads and sales from attendees
Photo will appear in monthly Chamber Advantage, which is circulated to over 1,500 businesses in the Rochester Area
Video interview of business owner introducing their business is published on the Chamber Facebook page
How Can I Schedule a Ribbon Cutting?
We will work with you to schedule your Ribbon Cutting at a time that makes the most sense for your business. Ribbon Cuttings are a benefit of membership and do not have a cost. We do ask that all Ribbon Cuttings are scheduled at least two weeks in advance.  If you have a reason to celebrate, please fill out this form.
Any other questions can be directed to the Chamber office at (507) 288-1122 or chamber@rochestermnchamber.com.
Examples of Ribbon Cuttings
Ribbon cuttings are typically celebrated for the following reasons:
Grand Openings & Re-Openings
New Locations
New Ownership or Directorship
Significant Anniversary (1 year, 5 years, 10 years, 25 years etc.)
Significant Name Change
Groundbreaking
New Member
All businesses that celebrate a ribbon cutting must be current, good standing members of the Rochester Area Chamber of Commerce. If you are not a member and would like a ribbon cutting, you may apply for membership here.
View our Ribbon Cutting Gallery Here
What does the Chamber Provide? 
The Chamber will provide the following items:
Golden Scissors
Ribbon
Ceremonial Ribbon Cutting Certificate
Photographer
List of Caterers (upon request)
List of Local Legislators (upon request)
List of Media Outlets (upon request)
The Chamber will also send an invitation to our Chamber Ambassadors. Ambassadors are volunteers who are cross-industry leaders excited to welcome and connect you to the Rochester Business Community.
Who is Celebrating a Ribbon Cutting or Groundbreaking? 
Be sure to check out The Chamber Advantage to see who has recently celebrated a Ribbon Cutting or Ground Breaking. Reach out to your fellow Chamber members to congratulate, introduce yourself, or offer your business services! Don't forget to see out members at various Chamber networking events to help our new members feel welcome.